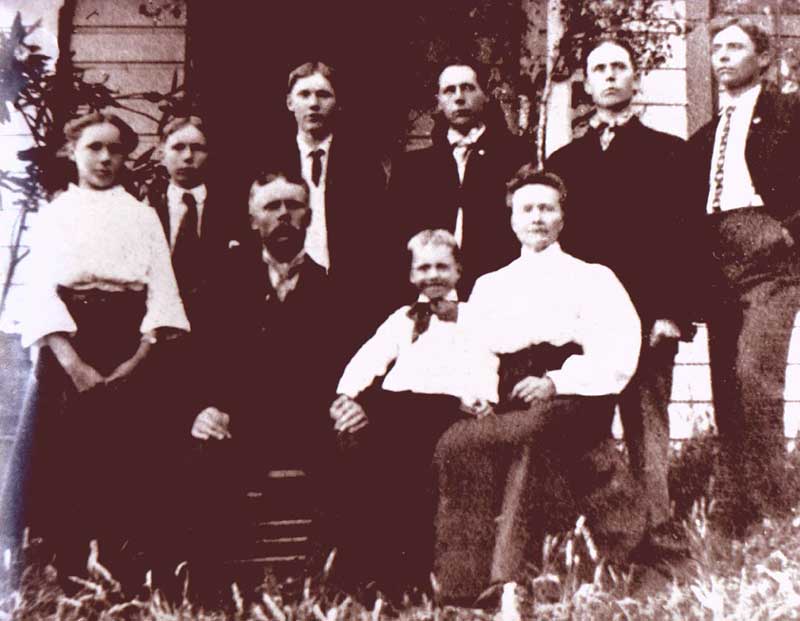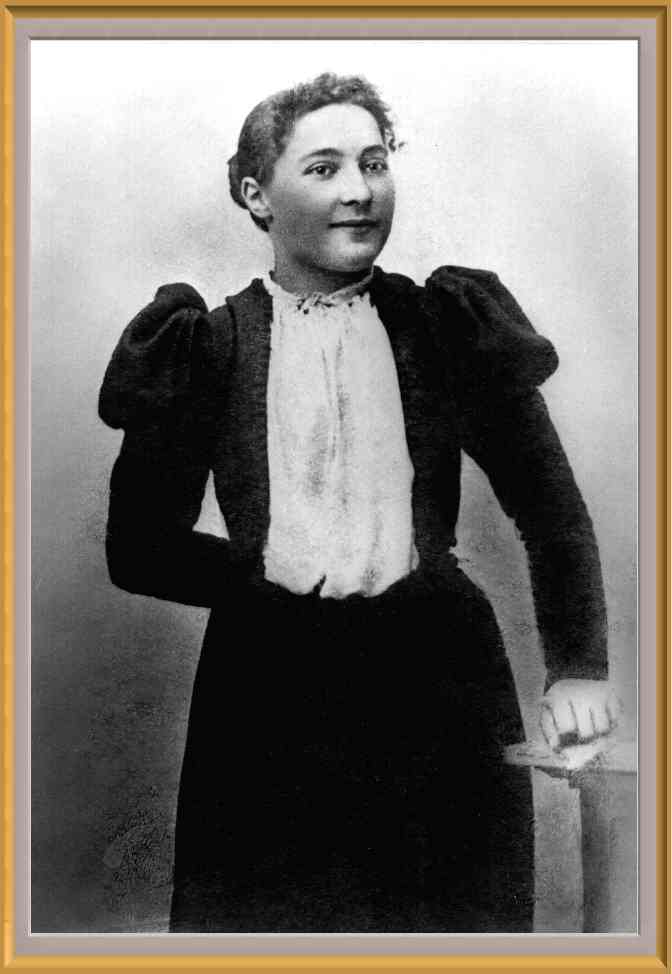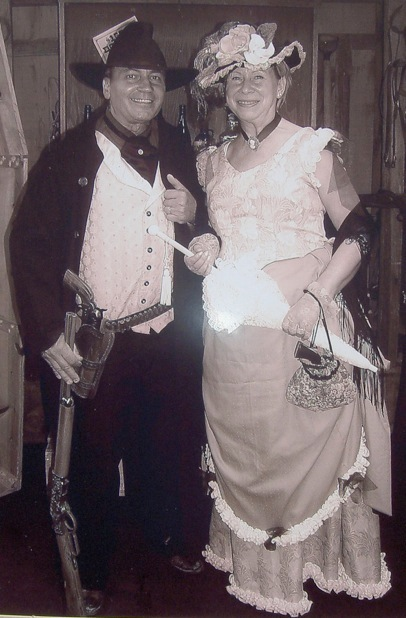 Forskning på mitt släktträd och dess grenar.

Hofbauer, Randall Dale

1968 - 2010 (41 år)
Namn

Hofbauer

,

Randall Dale

Födelse

10 Nov 1968
Rochester, Olmsted County, MN, US [1]

Kön

Man

Död

14 Sep 2010
Pascagoula, Jackson County, MS, US [1]

Person-ID

I758
Hogberg

Senast ändrad

21 Nov 2016






Händelse-karta

| | | |
| --- | --- | --- |
| | Födelse - 10 Nov 1968 - Rochester, Olmsted County, MN, US | |
| | Död - 14 Sep 2010 - Pascagoula, Jackson County, MS, US | |






Noteringar

Dr Randall Dale Hofbauer, ålder 41, Ocean Springs, MS., Kärleksfull make, far, son, broder, farbror och in-law, dog tisdag September 14, 2010, i Pascagoula, MS.Randy föddes i Rochester, MN. den 10 november, 1968 stolt son Dale och Darlene Hofbauer och bror till Mike och Cheryl. I Hamline University i november 1987, träffade Randy kärleken i hans liv, Julie Schmidt. De gifte sig 16 juni 1990 i St. Jude i Lake Church i Mahtomedi, MN. De delade en kärlek som andra avundades och kan inte jämföras med någon.Den 24 maj 1993 var Randy och Julie välsignade med födelsen av deras son, Aaron. Efter att ha avslutat sin pre-Med grad Randy gick till University of Minnesota där han gick läkarutbildningen. Han gjorde sin hemvist på Level One Trauma Center som en ER läkare vid Regionsjukhuset i St. Paul, MN. Efter att ha avslutat sin hemvist, Randy och hans familj flyttade till Gulfport, MS som Randy in i flygvapnet. Han tjänstgjorde sju månader i början av Irakkriget. År 2006 avslutade han sin militärtjänst som en major i det amerikanska flygvapnet. Randy, Julie och Aron flyttade sedan till Ocean Springs, MS. där Randy arbeta i akuten Group LTD i Ocean Springs och Pascagoula, både sång River Hospital Systems.

Randy levde sitt liv till fullo. Han var en utmärkt läkare samt en fiskare, tennisspelare, dykare, och plastik kirurg, varje kvinna avundades honom. Han delade sina passioner med sin pappa och Aron och med många vänner som han hade träffat i Mississippi.

Han avled före sin bror, Mike, morföräldrar, Henry Dion och John och Philomena Hofbauer. Överlevande inkluderar hans fru, Julie, son, Aaron, föräldrar, Dale och Darlene Hofbauer, syster, Cheryl Lehman och hennes döttrar, Hillary, Hannah och Jordyn, svärföräldrarna, Denny och Corrine Schmidt ochsvågern, Anthony Schmidt.

Randy var som en perfekt sagobok men hans liv slutade tragiskt när han skadades i en motor cross olycka med sin son, Aaron, och käre vän, Dr Mark McRaney. Hans liv kommer nu leva vidare genom andras liv för att Randy valde att vara en organdonator.

Hela familjen skulle vilja uttrycka sina varma tack till alla läkare, sjuksköterskor och personal på sjukhusen och även till deras många vänner och familjemedlemmar.

Dr. Randall Dale Hofbauer, age 41, of Ocean Springs, MS., loving husband, father, son, brother, uncle and in-law, died Tuesday, September 14, 2010, in Pascagoula, MS.

Randy was born in Rochester, MN. on November 10, 1968, the proud son of Dale and Darlene Hofbauer and brother to Mike and Cheryl.

While attending Hamline University in November, 1987, Randy met the love of his life, Julie Schmidt. On June 16, 1990, they were married at St. Jude of the Lake Church in Mahtomedi, MN. They shared a love that others envied and could be compared to none.

On May 24, 1993, Randy and Julie were blessed with the birth of their son, Aaron. After completing his pre-med degree Randy went on to the University of Minnesota where he attended medical school. He did his residency at the Level One Trauma Center as an ER physician at Regions Hospital in St. Paul, MN. After completing his residency, Randy and his family moved to Gulfport, MS as Randy entered the Air Force. He served in Turkey for seven months at the start of the Iraq War. In 2006 he completed his military service as a Major in the US Air Force. Randy, Julie and Aaron then moved to Ocean Springs, MS. where Randy worked with the Emergency Room Group LTD in Ocean Springs and Pascagoula, both Singing River Hospital Systems.

Randy was always living his life to the fullest. He was an excellent physician as well as a fisherman, tennis player, scuba diver, and home remodeler, the envy of every woman. He shared his passions with his Dad and Aaron and with the many friends he had made in Mississippi.

He was preceded in death by his brother, Mike, grandparents, Henry Dion and John and Philomena Hofbauer.

Survivors include his wife, Julie, son, Aaron, parents, Dale and Darlene Hofbauer, sister, Cheryl Lehman and her daughters, Hillary, Hannah, and Jordyn, father and mother-in-law, Denny and Corrine Schmidt and brother-in-law, Anthony Schmidt.

Randy's perfect storybook life ended tragically when he was injured in a motor cross accident while with his son, Aaron, and dear friend, Dr. Mark McRaney. His life will now live on through the lives of others as Randy chose to be an organ donor.

The entire family would like to express their sincere thanks to all of the doctors, nurses and staff at the hospitals and also to their many friends and family members.In lieu of flowers the family prefers donations be made to the Randall Hofbauer Memorial Fund at any Hancock Bank location.

Visitation will be on Friday, September 17, 2010, from 11 a.m. until 1:30 p.m., at the Ocean Springs Chapel of Bradford O'Keefe Funeral Home. A 1:30 p.m. procession will leave the funeral home for a 2 p.m. Mass of Christian Burial at St. Elizabeth Seton Catholic Church.